The cast of Arth – The Destination, Shaan, Humaima, Uzma and Mohib collaborated with UN Women to run a campaign called #EndViolenceAgainstWomen to speak on abuse, its various forms, and to end violence against women & girls.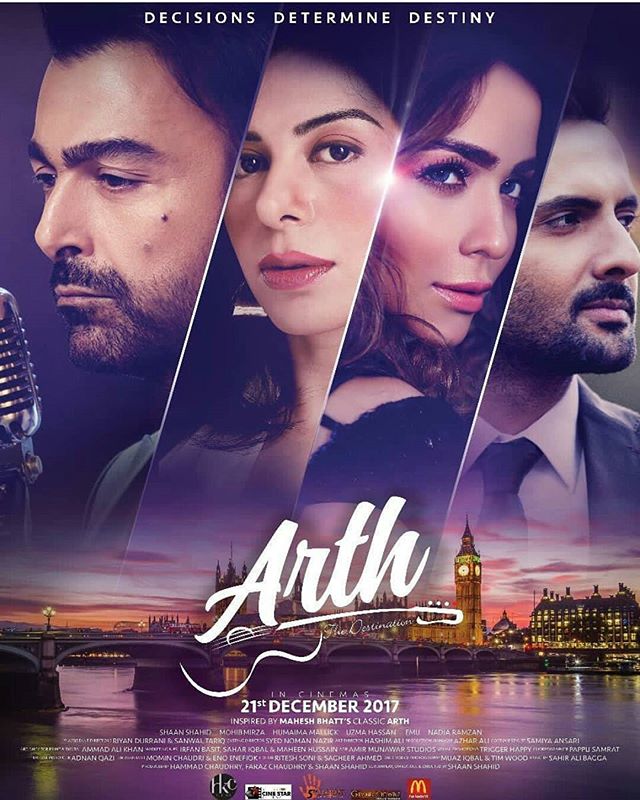 The movie itself raises multiple social issues that go unnoticed under the contemporary consciousness. This collaboration with UN Women has no agenda but to take the opportunity to spread awareness against the gender roles, domestic sexism and abuse.
Shaan Shahid, the filmmaker and the lead role of the film, took a step ahead at bringing into attention, through his film, his promotional tours, interviews and discussions, the idea and incentive behind making his film Arth – The Destination.
In the campaign, led by the collaborated teams, the multiple aspects of abuse come into the light. Uzma Hassan, whose character in the film demonstrates emotional abuse, speaks on the respective subject,
"When we speak of abuse, never does it occur to us if the concept could involve emotion, sentimentality of a person or his/her psyche. The mental image itself is that of a physical strike. But that's not where it begins. Before it takes that form, a woman goes through psychological and emotional distress. That is what we need to speak of – that is where we need to begin our stories from."
Adding into that, Humaima Malik explains,
"And to speak of this aspect of abuse is no minor a subject as it has always been perceived. It's about time that the victims start speaking up. Who better than a woman can take a stand for herself, her rights? This is what motivates us to lead this campaign."
Mohib Mirza, one of the lead characters of the film, casts a bird's eye-view on the subject,
"We think that we have a right on other people's lives. That's how we have been brought up. We feel absolute freedom in imposing our judgment on others especially women. Such are the acts constituting and strengthening patriarchy in the society for a very long time now. We see it but we don't realize how poisonous it is."
The cast went on to explain the gravity of the matter by demonstrating their roles in the film that are reflective of their actual lives—the reason behind keeping their original names in the film.
Veteran actor, Shaan spoke on the subject, 
"Arth is not just a piece of art. It speaks on actual issues, highlights real facts and reflects struggles that artists go through in their lives. In comparison, a male artist does not face as many hurdles as female artists do. The added patriarchy, apart from the rest of the career struggles, always gets in their way. It is not just unfair to the artists but also to the entire womanhood."
Intimate Partner Violence – PSA with UN Women Pakistan
Stay tuned to Brandsynario for latest news and updates.