This Eid, a new telefilm called 'Teen Shawkeens' will leave you laughing out loud! The telefilm will tickle your funny bones like never before.
Set to air on Hum TV, it's all about Romeo worthy antics and naughty humor!
The comical journey begins when there's a new girl, Ramsha Khan (Nilofer) in town.
Everybody has their eyes set on her.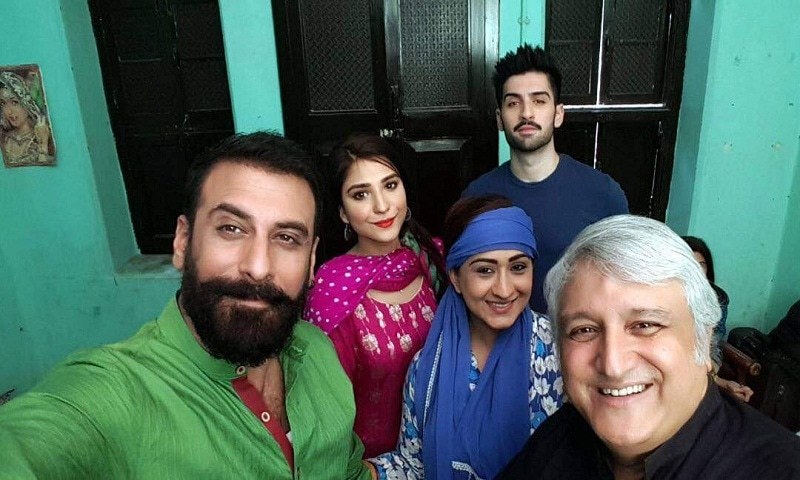 Khaled Anam (Qutubuddin), Shamoon (Ijaz) & Muneeb Butt (Irfan) can't keep themselves from wooing the new girl with their antics.
"It's been a ball on set. We're having an amazing time shooting this telefilm. The comical timing and humorous punches are just amazing and I'm certain the audience will have a great time watching Teen Shauqeens." said Muneeb
Here's what Ramsha Khan had to say about doing a comedy telefilm for the first time:
"I'm loving it. It's been fun. This is a light-hearted comedy and everybody is so nice on the set. Our director Kamran has amazing timing. He knows what he wants and gets it done. Plus I am having a great time because I get to dress up like this Punjabi girl which is just so much fun."
But which one of the three eligible bachelors will this beauty maven pick? You'll have to watch to find out!
We'd love to hear what you think of this. Let us know at write@veryfilmi.com.
Stay tuned to Very Filmi for more updates!