Blessed with a chiseled jawline, light brown eyes – deep enough to let you drown in them and a voice extending far down to your soul, Fawad Khan is the Mc. Dreamy of Pakistan.
Whatever Fawad does, is loved by millions and millions of Pakistanis all over the world. Not just Pakistanis, he has won the hearts of neighboring Indians with his charismatic personality and amazing acting skills.
We love him for the fact that he can make every frame look 1000 times more SEXIER!
For his drool-worthy looks!
For his ahhhh-mazing personality!
For his million dollar smile!
For his amazing acting skills!
For his multiple talents which include, singing, hosting and looking good ALL THE TIME!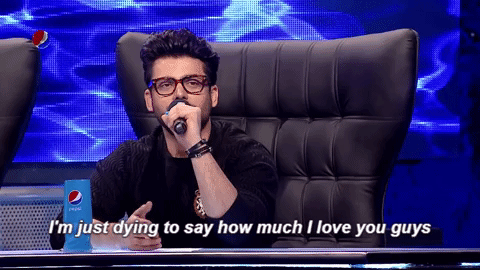 And for the fact that he shared the screen with Rabir Kapoor and actually looked better than him!
If you think we are done praising him then you are wrong because we we are about to show you will definitely blow your mind.
In a new advertisement of SF Khan Bridals, Fawad Khan is reciting the poetic words of Ahmed Faraz. As if Faraz's poetry was not enough to make you fall in love, Fawad's magical voice makes it even more amazing.
Have a look at SF Khan Bridals latest bridal collection advertisement below:
Coupled with some beautiful shots, Abdullah Haris has made sure to leave you enchanted with this mesmerizing video.
"Suna hai bolay to baato sey phool jhartey hain … ye baat hai to chalo bat ker kay deykhtey hain!"
People can't help but love Fawad Khan reciting Ahmed Faraz's  poetry.
This advertisement is definitely a treat to your ears.
Thank you for existing Fawad Khan!