Federal Investigation Authority (FIA) has finally passed a verdict on Umar Khan aka Ukhano's harassment case which proves that he is innocent.
How did it all begin?
Earlier, the well-known YouTuber had found himself in hot waters after a young girl accused him of 'attempted rape' in July 2019.
There were many other victims who came forward on social media by posting screenshots of explicit conversations.
Ukhano had filed an FIR against the alleged accuser
In response to the allegations, Ukhano filed an FIR against the alleged accuser. Fast forward, March 2020, UKHANO has been proven innocent on the basis of proof collected by the authorities.
Ukhano Sends Legal Notice to Girl Who Accused Him for Harassment!
FIA cybercrime summoned accuser on the basis of evidence submitted by Ukhano and an investigation was carried out.
The young girl, after pre-arrest bail from the competent court, appeared before the undersigned on 18th/11/19 and stated that she did not upload allegations of sexual harassment against UKHANO on social media as her Facebook ID was hacked by someone unknown.
Ukhano Harassment Case: Alleged Victim Changes Her Initial Statement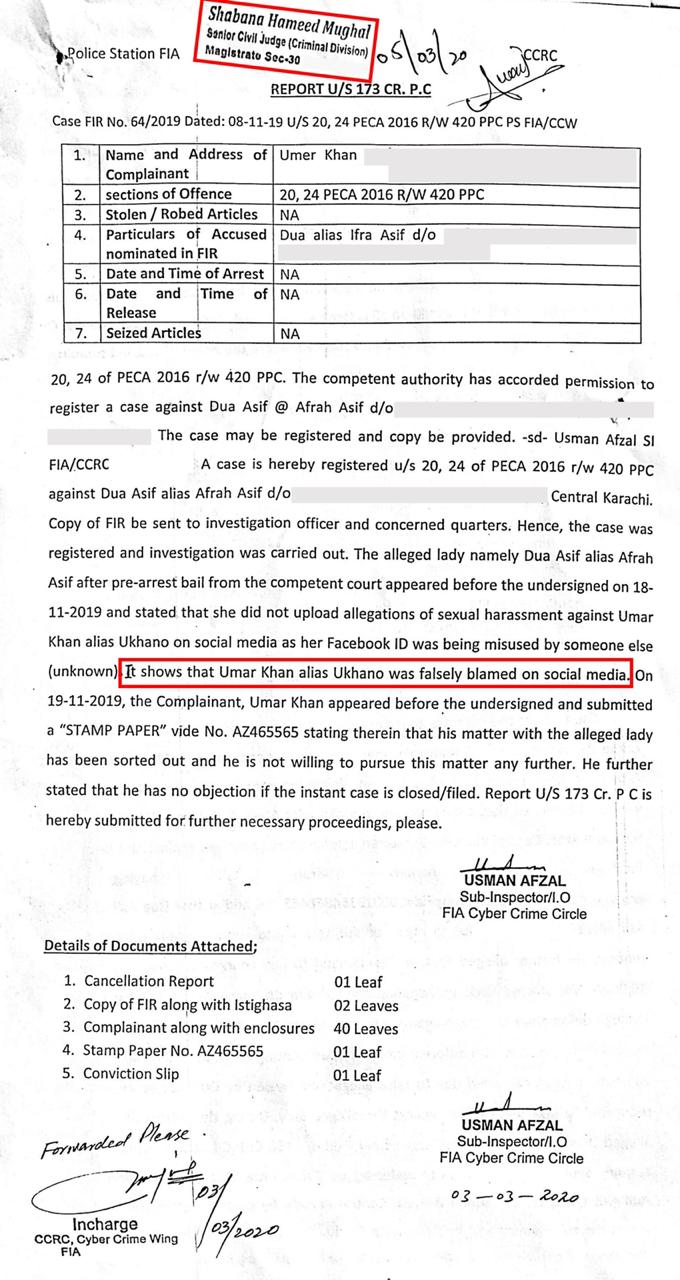 "It shows that Umar Khan ALIAS UKHANO was falsely accused on social media"
Sections of Offense include (20) Offences Against Dignity of a Person, and (24) Cyber Stalking. You can read more about these here.
What are your thoughts about the story? Let us know in the comments below.
For more news and updates, stay tuned to VeryFilmi.