The Lux Style Awards night brought many things to us… Reema's return to the Lux stage, Mahira Khan's rap performance, Ali Zafar's hair debut.
However, one thing that caught our attention is the fabulous Cinderella-esque carriage clutch sported by the new Lux girl Mawra Hocane.
Mawra & Urwa Hocane's Hilarious Parody of Meera, Reema & Sohai Goes Viral! [Watch Video]
ICYMI, here's a picture:
Of course, the fan girl inside of me was dying to have this darling pochette on my arm. I rushed onto Google to find my dream clutch.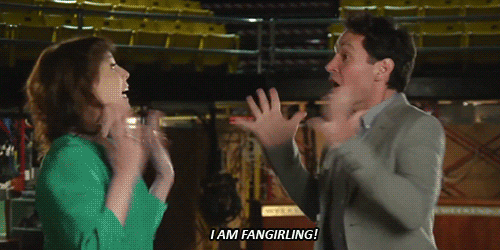 2 minutes and a Google search later, I found the designer…
Aaand the price…
Whoaaa… Time to get me a millionaire husband!
Let's face it, I'm not becoming a Lux girl or signing movies any time soon…
While I ponder over my inability to obtain the carriage clutch, take a look at the rest of Mawra's outfit for the night:
Styled by Ania Fawad, Mawra stuck to her princessy theme and wore a baby pink Naeem Khan ball gown, embellished with flowers.
The Sammi star blinged it up with some small accents like the zirconium collar necklace by Mahrukh Akuly and rosy diamond earring by Motiwala.
Have all the Cinderella moments you can, Mawra! Because we can't!
Here's Mawra's second look for the night:
Wearing Muse, the Sanam Teri Kasam actress is, once again, channeling her inner Disney Princess with a light pink crop top and skirt.
We can't help but fall in love with these elaborate heart-shaped braids:
Mawra performed alongside Reema at the ceremony, who has made a comeback as a Lux girl.
We'd love to hear what you think of this. Let us know at write@veryfilmi.com.
Stay tuned to Very Filmi for more updates!