Several Pakistani celebrities including Humayun Saeed, Imran Abbas, Hareem Farooq, Ali Azmat and former Pakistani Censor Board chief Fakhr Alam we all set to attend the Indian Film Festival and Awards of Australia (IFFAA) in Australia.
However, tragedy struck when the much-anticipated event got canceled! Why, you ask?
Well, it turns out that the Indian community in Australia was against the participation of Pakistani film stars at the weeklong event.
Apparently, visiting Bollywood celebrities were also not comfortable with sharing the stage with Pakistani artistes.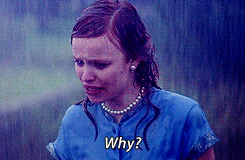 Festival director Vvikas Paul says,
"I have received threats from vested interest groups and was worried about the security of my celebrity guests, myself, sponsors and my team. So, we have decided to defer it."
Social media also exploded, labeling the festival as anti-Indian.
"We will hold the festival when relations between the two countries improve."
The seven-day film festival was planned to showcase films and talent from India, Pakistan and Nepal culminating in a star-studded awards night on May 13, however, it has now been canceled.
The Bollywood guest list included Jeetendra, Randhir Kapoor, Ekta Kapoor, Arjun Rampal, Ileana D'Cruz, Sonu Nigam, Sonu Sood and a few other celebrities from the Punjab film industry.
We'd love to hear what you think of this. Let us know at write@veryfilmi.com.
Stay tuned to Very Filmi for more updates!