In yet another social media brouhaha, Mahira Khan's latest smoking video ended up irking many people. AGAIN!
As usual, the hate brigade kickstarted their trolling, while her ardent fans continued to stand up for the superstar.
It all started last year when she was caught sharing a smoke with Bollywood heartthrob Ranbir Kapoor and the internet lost it. And is still not over the whole drama.
Meanwhile adding fuel to the fire, Bollywood has kickstarted its own hate-campaign against Mahira and is circulating malicious gossip about her alleged affair with Ranbir Kapoor.
Various Indian publications have wickedly reported that the Humsafar haseena had a secret rendezvous with Ranbir in London.
Over the past week, Khan was touring England's capital to promote her movie 'Verna'.
Reportedly, Ranbir Kapoor was in London as well with Aliaa Bhatt for the shooting of their movie, Brahmastra. However, Indian media claims that Kapoor stayed for Mahira in London instead of joining the cast in Bombay!
Talk about being obsessed with our haseena!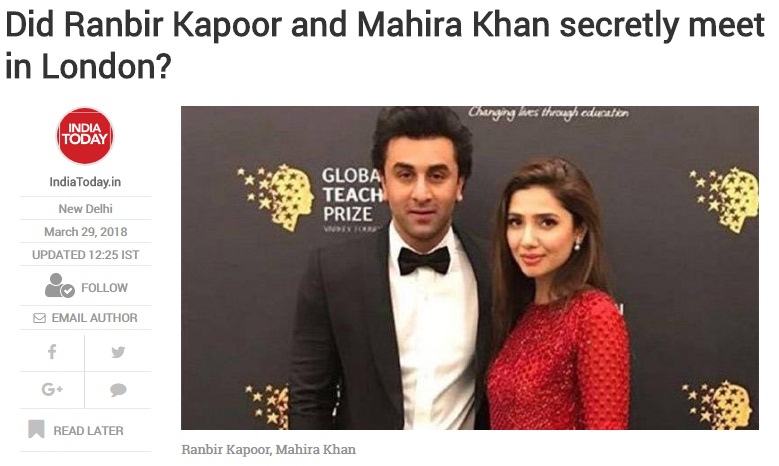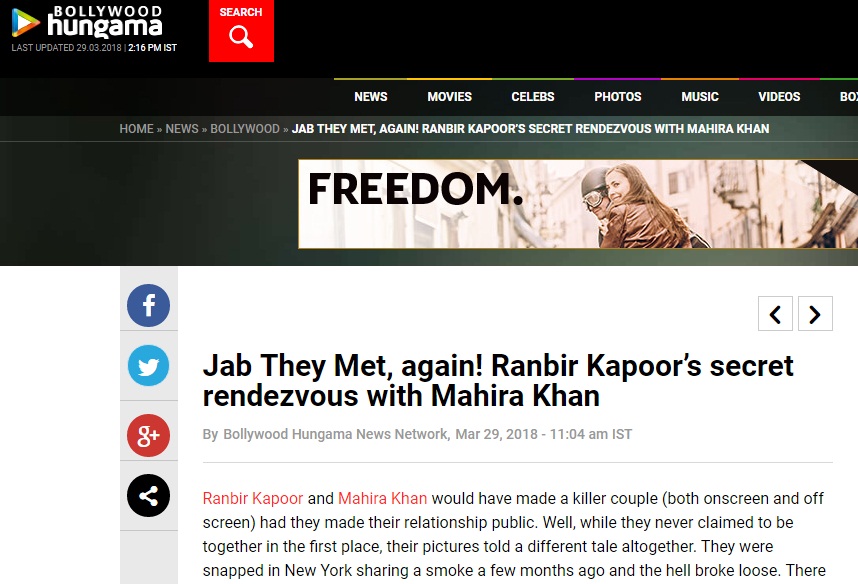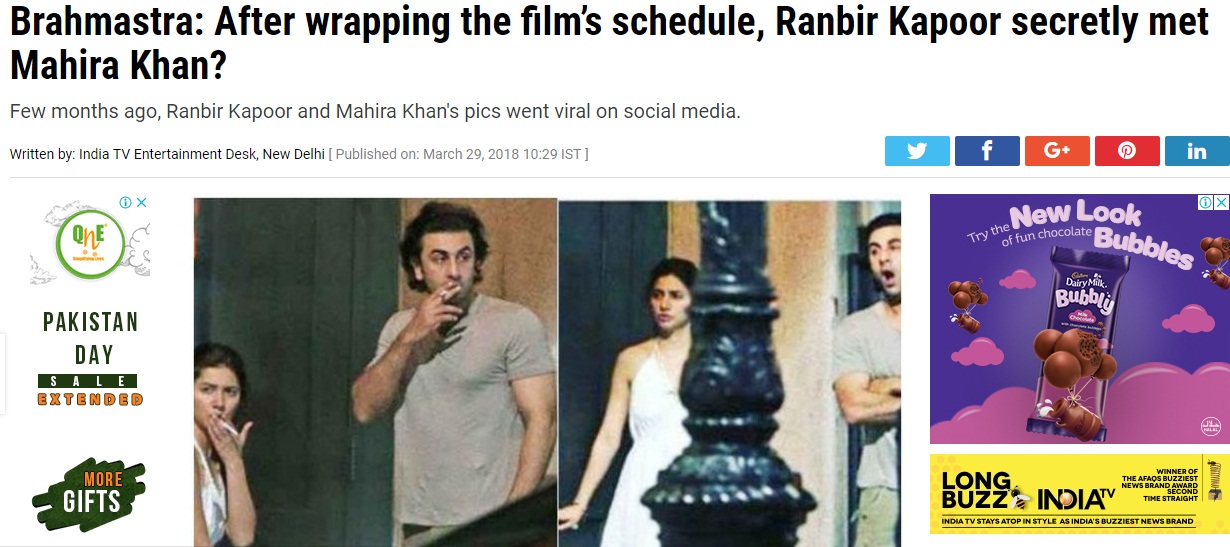 Mahira has clarified countless times in various interviews that there is nothing brewing between her and Ranbir
While speaking on an episode with BBC World News' HARDTalk, Mahira revealed:
"That was the first time in my entire career that I was caught up in a so-called controversy and it was strange because there were so many things in that. One, obviously you feel violated, you are in a personal downtime moment and someone has just photographed you"
Similarly, Kapoor too labels the Raees starlet as nothing more than a good friend.
He said in a statement,
"I've gotten to know Mahira in a personal capacity over the last few months. She is somebody who I admire and respect, for her achievements and even more for the person she is.It is very unfair the way she is being judged and spoken about. What is also sad is the inequality in judgment just because she is a woman."
Even if their meetup did occur, it really is wrong to sensationalize by stating that they are dating each other.
It is about time Indian media learns to leave our superstar alone and stop defaming her for once and for all.
Stay tuned to Brandsynario for more updates.