Pakistan's leading television show host Nadia Khan has the credit of entertaining many souls everyday in her popular morning show "Nadia Khan Show Geo Mazay Se" on Geo TV.
While her shows are quite consumer-oriented discussing everyday domestic issues and private affairs, a bit of probing into her personal life reveals that Khan herself is basking in an ocean of controversies when its comes to her marital life.
Back in 2012, the Power Puff Girl of Pakistan's morning show hit the headlines for claiming divorce from her first husband. But shockingly, her husband refused to accept the separation, stating it against Islamic laws.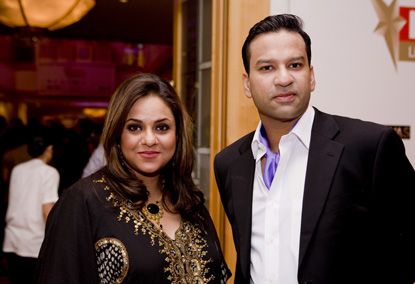 During one of her shows, Nadia indirectly bashed her ex-hubby for morally and emotionally degrading her. While the host has avoided taking any names, her pushy tone and firm demeanor makes it quite obvious who she is indirectly talking about.
Watch the shocking video for yourself here.
[dailymotion id="x3temkz"]
What was the real motive behind all the hullabaloo of Nadia's divorce, nobody really knows! But the rumor mill says that the star got in quite a tight spot with Khawar Iqbal who refused to acknowledge the divorce in the first place.
Seems like the lady went through quite a problematic deal with her ex-partner! Quite a filmi story, right?