The 'Return of Xander Cage' star, Deepika Padukone is riding high from the success of her first Hollywood movie. She may even be attending the 89th Academy Awards that are to be held on Sunday, 26th February 2017.
However, Priyanka Chopra who stunned us last year at the Academy Awards, sadly, will not be seen attending the 89th version of the show. Moreover, the 'Quantico' star blamed her busy work schedule for her absence.
"I don't have roots, I only have wings," she added. "My passport is jammed, I must be taking 10 flights a month on an average. I board planes like others use cars."
However, she doesn't seem to mind her extremely hectic career!
"I am just a girl doing my job," she says.
On the other hand, Saltzman, Deepika's stylist dropped a hint in a two-part story on Instagram, declaring to have reached Los Angeles with the captions "Landed in La La Land" and "Oscar here we come"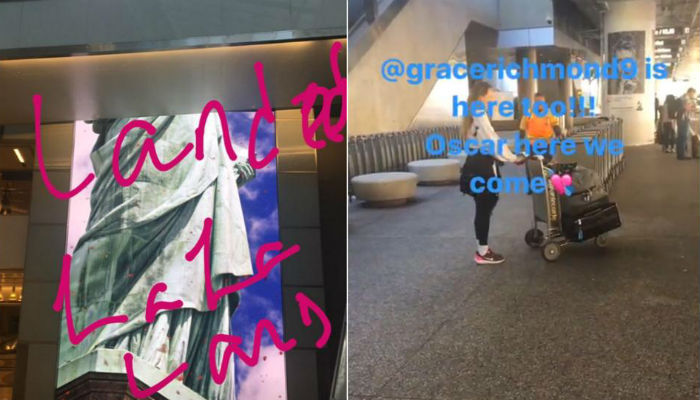 We can't wait for the Indian beauty to bless our TV screens! The star-studded event will be held on Monday, February 27th, for Pakistan Standard Time.
Ladies and gentleman, "mark your calendars!'
We'd love to hear what you think of this. Let us know at write@veryfilmi.com.
Stay tuned to Very Filmi for more updates!