Being a mother is one of the greatest blessings of all time. The tiny bits of joy in the form of a child can literally surround any parent into a ball of happiness. Although being a mother comes with a lot of responsibilities and strictness, nobody says that mothers can't be best friends with their kids. Here are some of the most adorable mother and daughter relationship pictures that will surely make you say "AWW"!
The cutest duo no.1 doesn't miss a single spot in having the best time together. Nooreh Sheroz, spends some fun quality time with her mom.
Even though being a single mother is not as easy as it sounds, Mahira Khan always makes sure to find enough time to have fun with her son Azlan. They're absolute best friends!
This picture of Fouzia Aman is proof that she and son, Shasraiz, are the bestest of friends.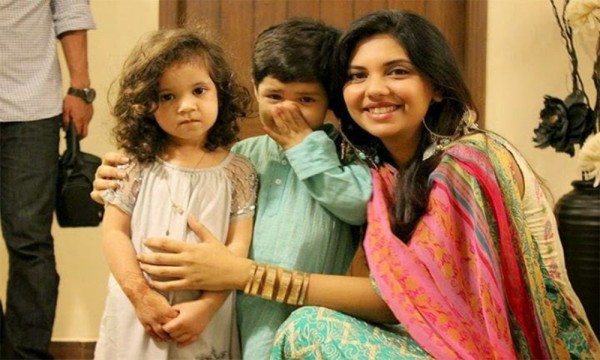 Sunita Marshall, a model by profession but a amazing mom in every aspect. Married to famous TV actor, Hassan Ahmed, Sunita is one proud mother of a daughter and a son.
Meesha Shafi said that she was thrilled when she found out she's pregnant and was even more happy when she found out it was as daughter. Bless these two!
Ayeza Khan with her adorable daughter is definitely all the mom goals we have all been looking for. Just look at how beautiful the two look together in this photo.
Hadiqa Kiani and her son, Naad-E-Ali are the sweetest mom and son yet. She adopted Naad-e-Ali from Edhi adoption center and she never misses the chance to give tremendous amount of love to her adorable son.
Stay tuned to Very Filmi for more updates!