Just when we thought that all was glorious at PSL 2018 Opening ceremony, Hareem Farooq begged to differ!
The Parchi diva was over the moon for receiving the honor to host the prestigious occasion. She kept her fans updated with her candid pictures and preparation details ever since she stepped foot in Dubai!
But ahoy! If only the starlet gave us an all a heads up about her outfit for the evening.
Much to our dismay, Farooq became a laughing stock for bringing out the desi quotient on the stage.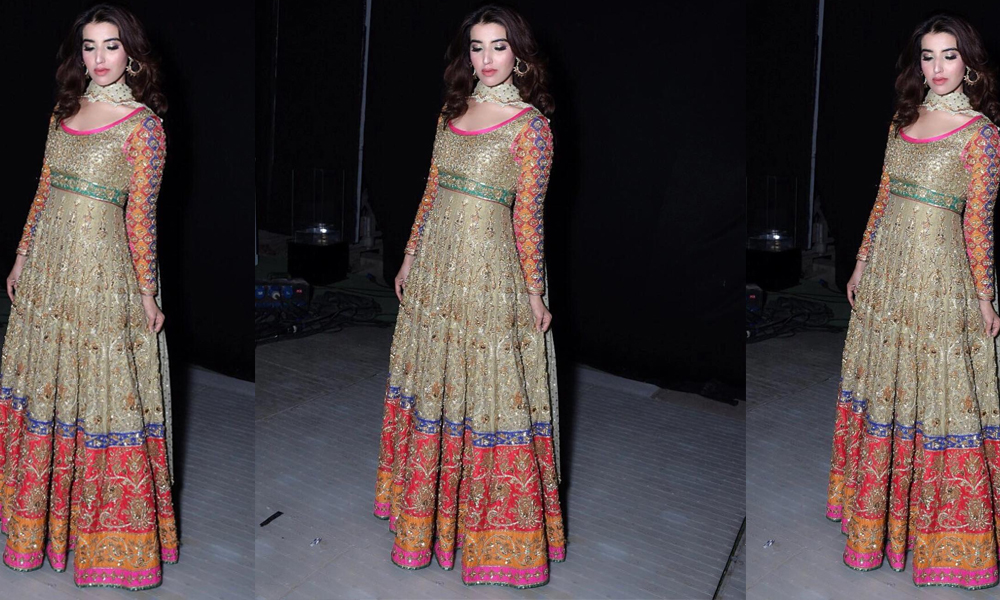 Flaunting, a traditional Nomi Ansari ensemble and jewelry by Esfir Jewels, the actress's look backfired badly.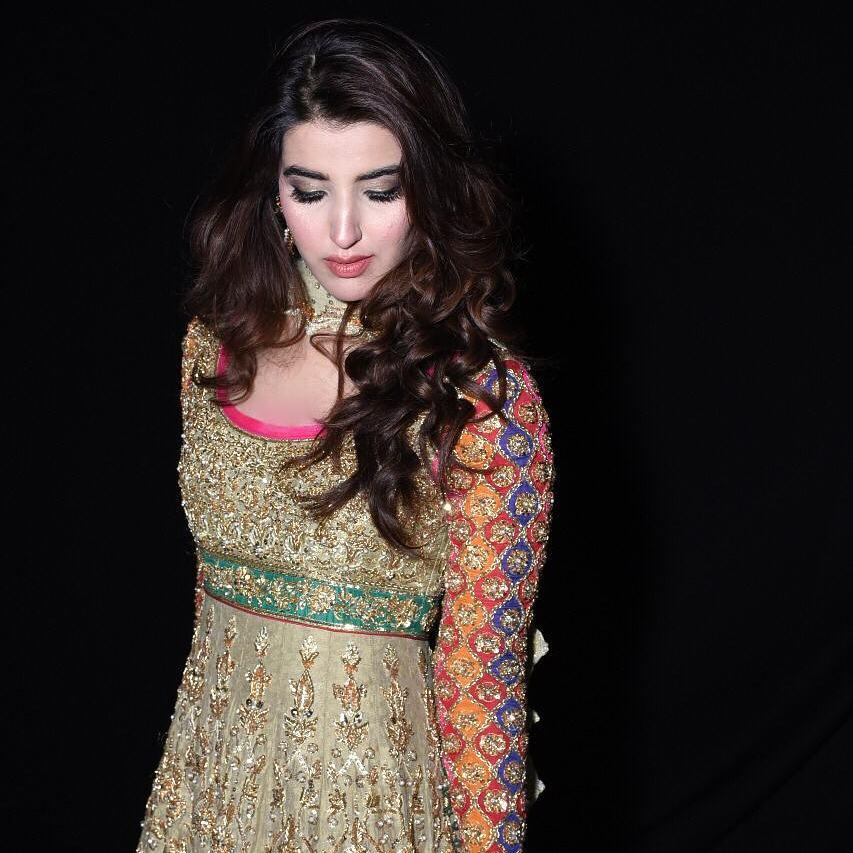 If the reactions on Twitter are to be believed, Hareem resembled the PSL trophy itself in her glittery style statement.
Why #HareemFarooq had to dressed up like #PSL3 trophy? pic.twitter.com/9WLqHes3wZ

— Faheem Alvi. (@faheemalvi4515) February 22, 2018
Twitterverse thinks that the chamakta dhamakta suit was a BIG No-no for the sports ceremony!
What is it with subcontinental female celebs and all these fancy bridal clothes full of more chamak damak than all the lights in the stadium? Do they actually think these heavily embellished clothes look good on anyone other than a bride?
Hareem Farooq's dress: NO!
PSL18

— Mehr Tarar (@MehrTarar) February 22, 2018
The fashion police were outraged at her sartorial choice
When they get tired of wearing half clothes so ab puray valimy waly kapry idhr hi pehnlo 😃😃
#VALIMAKIDULHAN 😂😂#PSL2018 #HBLPSL2018 #HareemFarooq pic.twitter.com/U7m13aqUi5

— Syeda Sharmeen Rizvi (@SharmeenRizvi) February 23, 2018
People are demanding the stylist to be immediately sacked!
Whoever styled Hareem Farooq for this event should be fired immediately

— Meeran Aamir (@LumosNotNox) February 22, 2018
And viewers even hated her hosting skills!
Still a better host than Hareem Farooq pic.twitter.com/3F8gMAkbRr

— Mark ZingerBurger🍔 (@FBkaBaap) February 22, 2018
Ouch!
Trust me, Meera would've hosted better than Hareem Farooq.
Agree?#PSL2018

— Haris Shahpal (@haris_shahpal) February 22, 2018
Cancerous hosting by hareem farooq

— Awais Satti (@awassatti) February 22, 2018
However, there was a bunch of people who lauded her for not opting for a Western attire!
Instead of praising Hareem Farooq's dressing y'all making fun lol she is representing our country agar kch western pehen k ajati jb bhi criticize he krty😬 atleast appreciate 🙏

— k-as-h-af (@PptcloneXae) February 22, 2018
Her fans rooted her being so much more Pakistani!
#HareemFarooq did right thing dont u derstand why sick minded people trolling her. She suppose to spread Pakistani culture in PSL instead of wearing western outfit.

— Farkhi (@SayeedFarrukh) February 23, 2018
Do you think it's fair? It's just an outfit after all!
We all have to admit that the outfit was pretty classic! But Hareem could have turned heads by opting for a sleek and sophisticated choice of apparel!
The superstar could have adorned her Nomi Ansari outfit more royally and elegantly at maybe a Mehndi!
Let's just all give the poor soul a break.
Stay tuned to Very Filmi for more updates!
Originally published on Brandsynario
Contributed by: Ghazala Sulaiman