Everyone's favorite Sallu Bhai's latest movie "Tubelight" will be releasing its teaser in 2 days. Fans just can't keep calm about it.
However, the Dabangg Khan's super devoted Pakistani fans will be disappointed because the movie might not release in Pakistan during Eid!
Salman Khan's Tubelight Is Totally COPIED From This Hollywood Movie!
Pakistani movies above all!
According to the reports, Pakistani filmmakers along with the Pakistan Film Distributors Association and the Pakistan Film Producers Association have decided to postpone the release of the upcoming Bollywood movie 'Tubelight' for a while.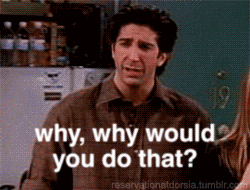 The reason behind this move is legit. Since a lot of Pakistani movies are releasing at the same time, the associations prefer their release first.
"Yalghaar" and "Shor Sharaba" are two Pakistani films, which are going to release on Eid 2017.
"Indian films dominate our box office the whole year round. It's only fair that Eid being a Muslim festival should not be. Besides, as Pakistanis, we must support the release of local content first." said the producer of "Shor Sharaba", Sohail Khan.
He further added,
"Shor Sharaba is supposed to release on Eidul Fitr and if the government doesn't stall 'Tubelight', I will not release my film as a protest."
Kendall Jenner Wore A Butt Baring Dress at the MET Gala 2017 & We Know You Want To See It!
According to actor Mustafa Kamal, local movies should be prioritized over anything.
"It's been decided that all those related to the Pakistani film industry will support the Pakistani films that are supposed to release on Eidul Fitr."
He went on to say that,
"I have always maintained that there should be a complete ban on Indian films."
Should Salman Khan's Tubelight be released on Eid in Pakistan? Should it be banned? Should it be released later on? What do you think?
We'd love to hear what you think of this. Let us know at write@veryfilmi.com.
Stay tuned to Very Filmi for more updates!