Folk wisdom has it that everyone has a doppelganger; somewhere out there, there's a perfect duplicate of you, with your mother's eyes, your father's nose and that annoying mole you've always meant to have removed.
In the past, we've seen some uncanny resemblance of actors like Hamza Ali Abbasi, Syra Yusuf, Adeel Hashmi, Osman Khalid Butt.
Recently, the internet found Mehwish Hayat's perfect doppelganger! Her look-alike is a girl named Roza who's an Iraqi blogger, RJ, and a certified stylist.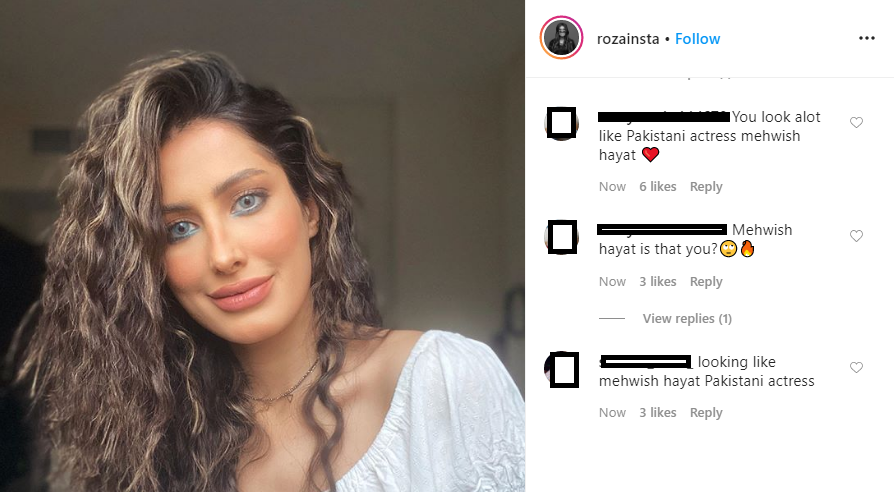 Check out the resemblance below as well: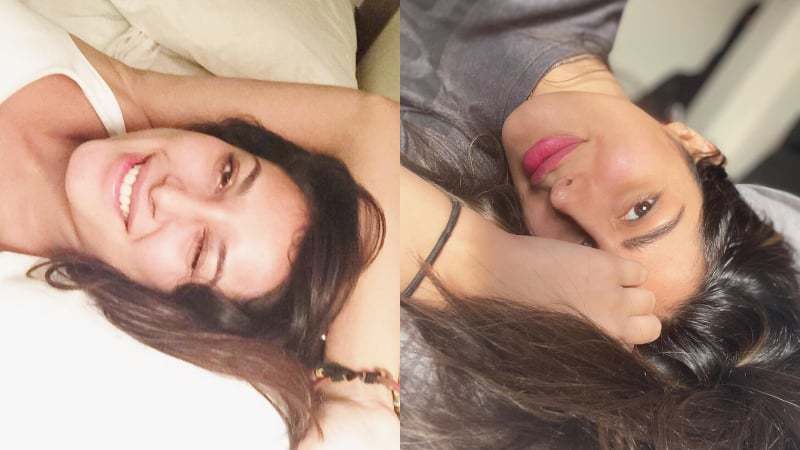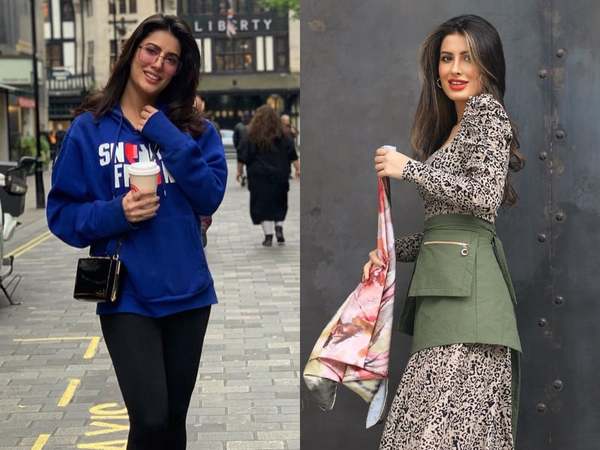 Does this mean that if the Load Wedding actress has someone who can always cover for her at shoots if she's unavailable?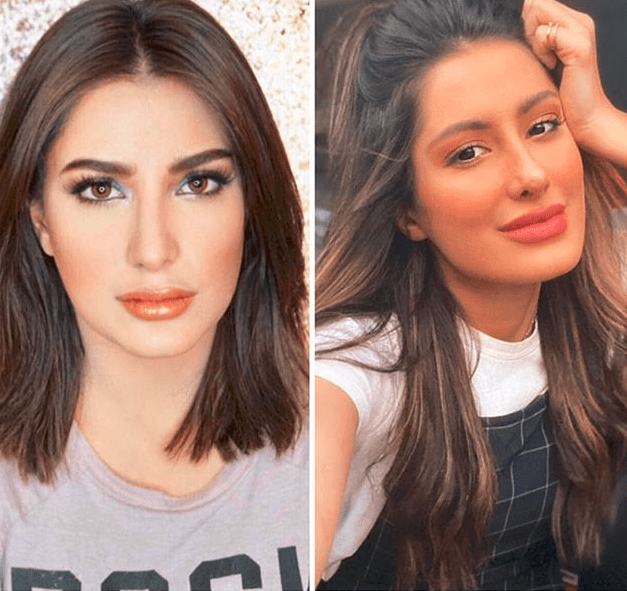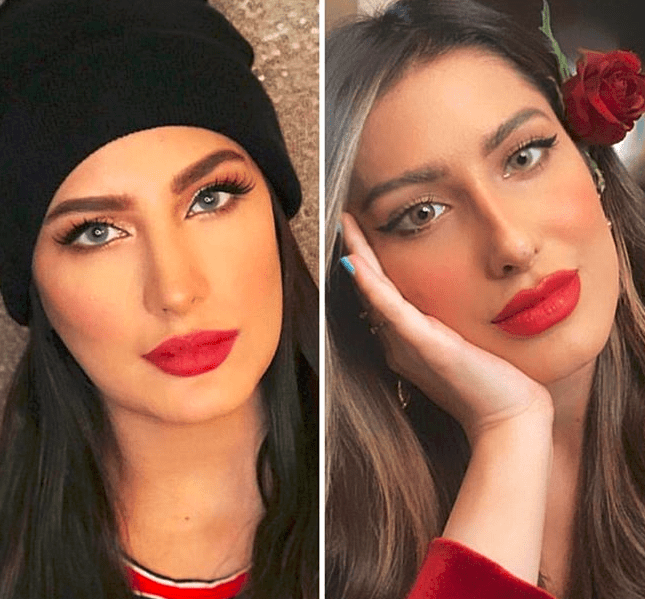 The blogger also shared a picture of her and Hayat on her Instagram story asking her followers if the two look similar. Did any of you vote to say hell yeah?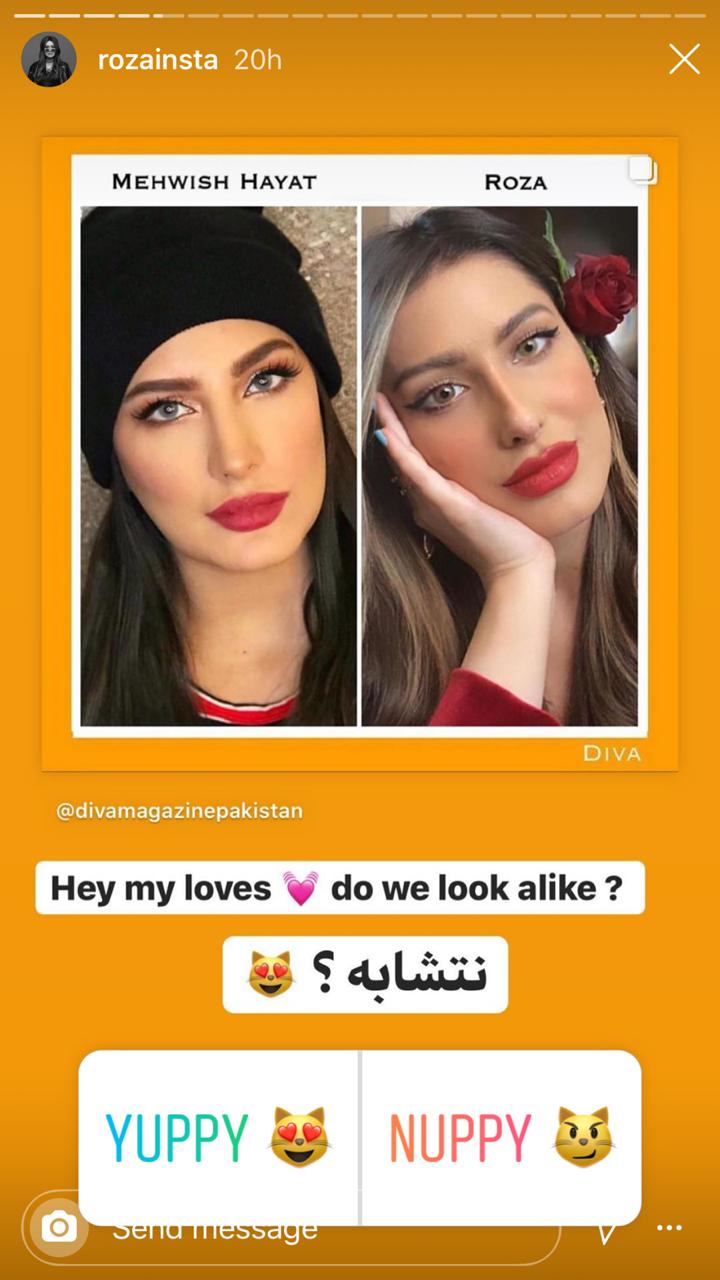 We can't help but scratch our heads knowing how much the beauty blogger resembles Mehwish Hayat.
What do you all think? Has Mehwish Hayat found her twin?
Stay tuned to VeryFilmi for the latest news and updates.