The latest internet sensation Ahmed Shah has made the whole nation crazy with his cute and adorable antics.
Azfar Rehman Called HUM TV's Ramadan Transmission 'Pretentious'
His fanbase has multiplied by manifolds and he has left the whole nation gushing over him every time he appears in any TV program.
However, it seems that the craze of this kid has reached the other side of the border as well.
Recently, various videos surfaced online where the internationally acclaimed cricketer Virat Kohli and Indian comedian, Bharti Singh were spotted mimicking Ahmed Shah.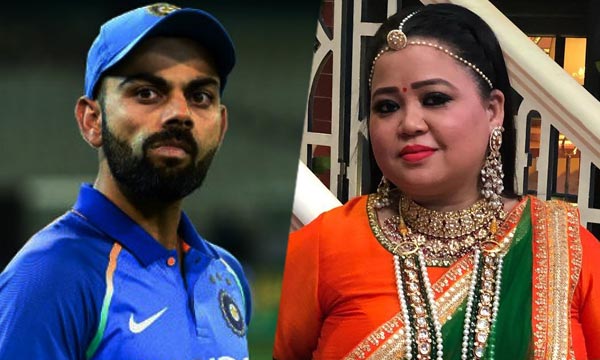 Yes, you read it right!
Indian's comedy queen, Bharti Singh is famous for her hilarious antics in the Kapil Sharma Show.
The celebrity was spotted going crazy over Ahmed Shah's video and even made a Tiktok video on it.
Indian cricketer, Virat Kohli also copied Ahmed Shah and we must admit that it is the most hilarious thing we have seen on the internet today.
Check out Kohli mimicking the Pakistani boy below
Here's the actual 'Peechay Tou Dekho' Video of Ahmed Shah that is imitated by the Indian cricketer.
Moreover, Indian are also comparing his cuteness level to Kareena Kapoor's son Taimur Ali Khan who is known as the most popular kid on the internet.
A number of netizens have also made some memes featuring him and Taimur as competitors for the supposed cuteness contest.
Well, we can see a bright future for this young rising star!
What are your thoughts about the story? Let us know in the comments below.
For more updates and details, stay tuned to Very Filmi.